About this event
Category

Social

Organizer

Date and time

Sep 29, 2023 10:00 - 12:00

Location

Abraham Ledeboerpark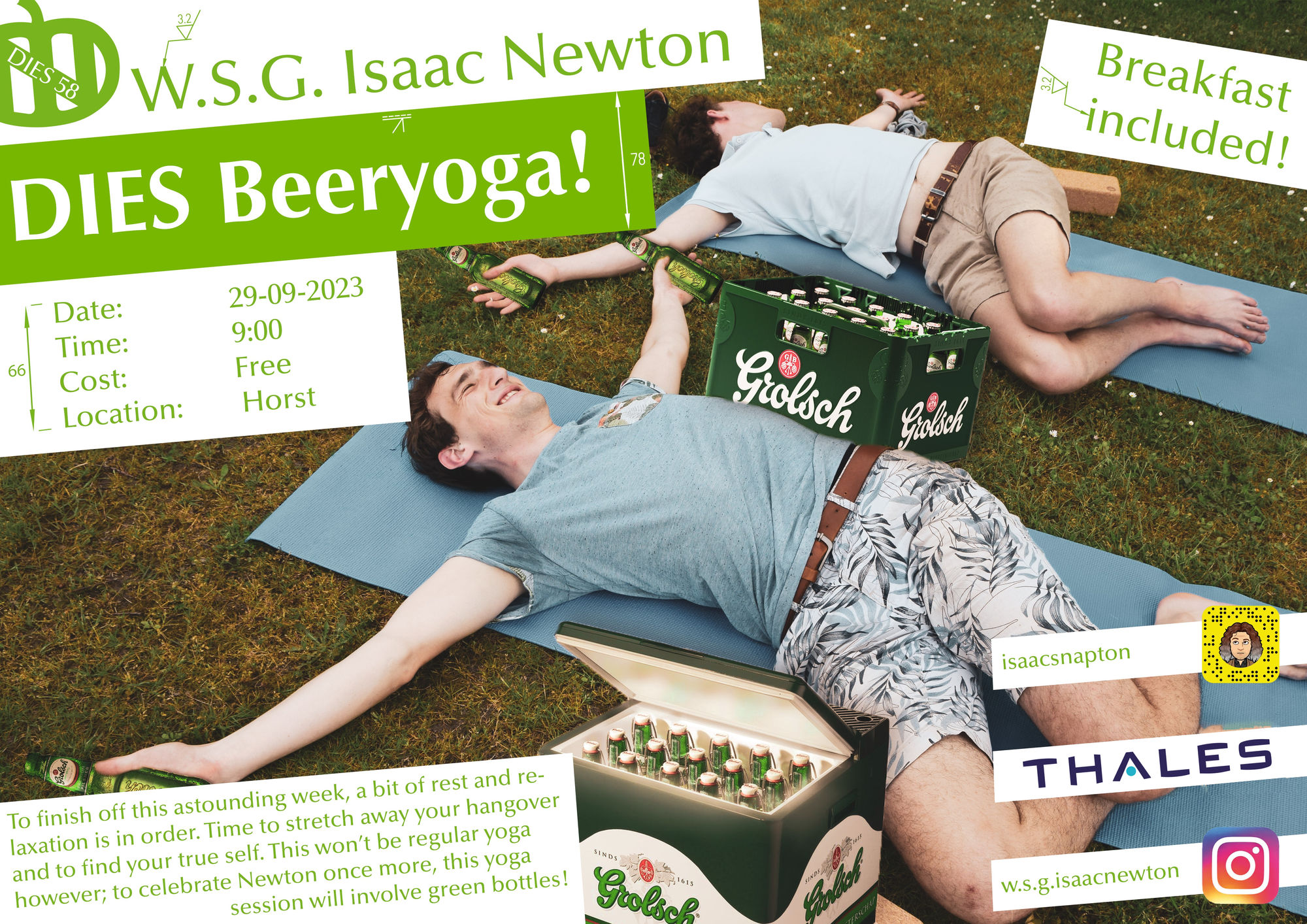 The perfect hangover remedy has arrived; sounds perfect for the day after a hard party at the Vestingbar! It's like regular yoga, but with beverages. Relax, soothe your hangover, and enjoy gentle yoga poses while sipping your favorite brew. It's all about balance and moderation—detoxify your body, bond with friends, and feel rejuvenated. Afterwards, we will enjoy a nice breakfast together to really start the day fresh.
There will be a plenty of non-alcoholic options available as well!
Thanks to Thales for making this activity possible!
Participants
Please login to view all participants