UToberfest Online Ticket Sale!
About this event
Category

Social

Organizer

Date and time

Nov 23, 2023 15:30 - 20:00

Location

O&o square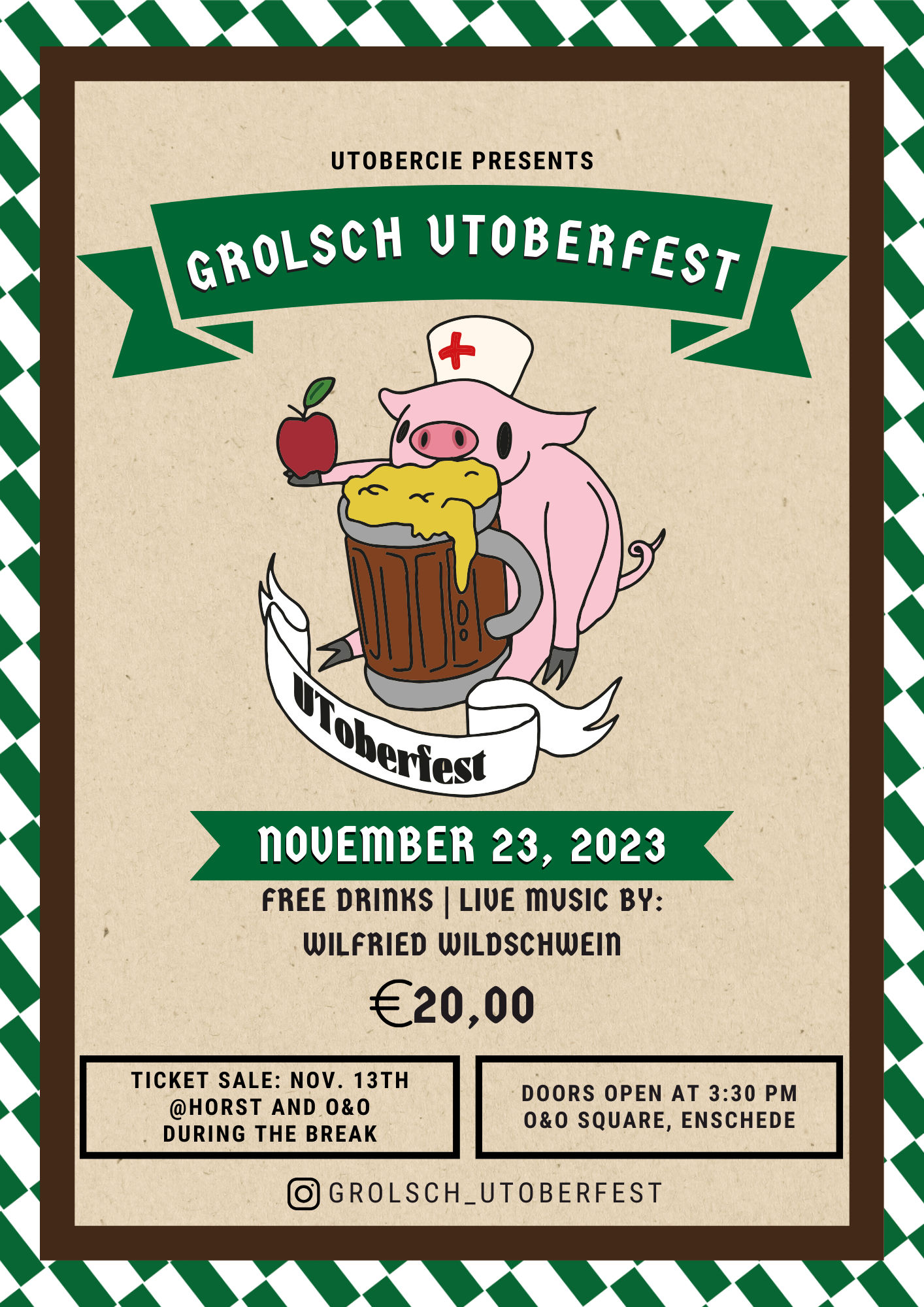 Do note that the amount of online tickets sold does not equal the total tickets sold! There has been a physical ticket sale already!

Mark your calendars and dust off your lederhosen! Join us on the 23rd of November 15:30 - 20:00 for a spectacular evening.
At the Grolsch UToberfest we will have a classic Oktoberfest together with 500 of your fellow students from all around campus!
During the fest, you will be entertained by our special guest: Wilfried Wildschwein, who will make sure everyone will cheer along with many well known chants!
This is the online ticket sale, on the 21st of November another physical ticket sale will take place, but if you want to buy them online you can do that here!
Make sure to get your tickets fast because there are only 500 tickets available in total!

Jetzt geht's los!
Participants
Please login to view all participants