About this event
Category

Social

Organizer

Date and time

Sep 28, 2023 12:45 - 13:30

Location

Newtonroom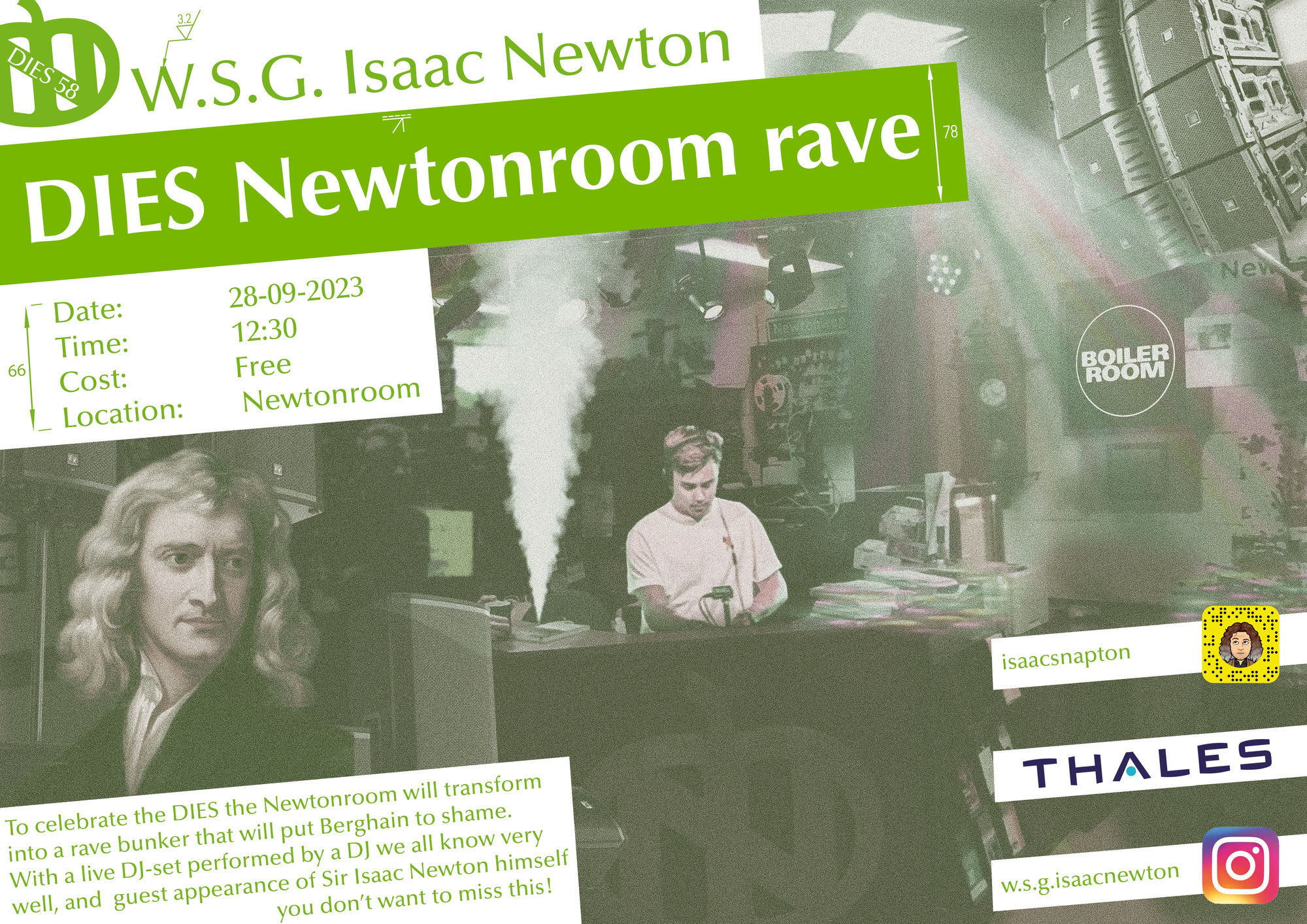 As the cherry on top of a truly OTT DIES experience, we will see the appearance of Sir Isaac Newton himself in the Newtonroom. Isaac won't visit us during a normal break however; to celebrate the DIES in a proper way we will transform the Newtonroom into a proper underground rave, complete with DJ and lights. In addition to this, we will serve apple pie in the Newtonroom!
You don't have to sign up, just make sure to be there!

Thanks to Thales for making this activity possible!