Workshop COMSOL Multiphysics
About this event
Category

Career

Organizer

Date and time

Nov 30, 2023 10:45 - 12:45

Location

HT 500A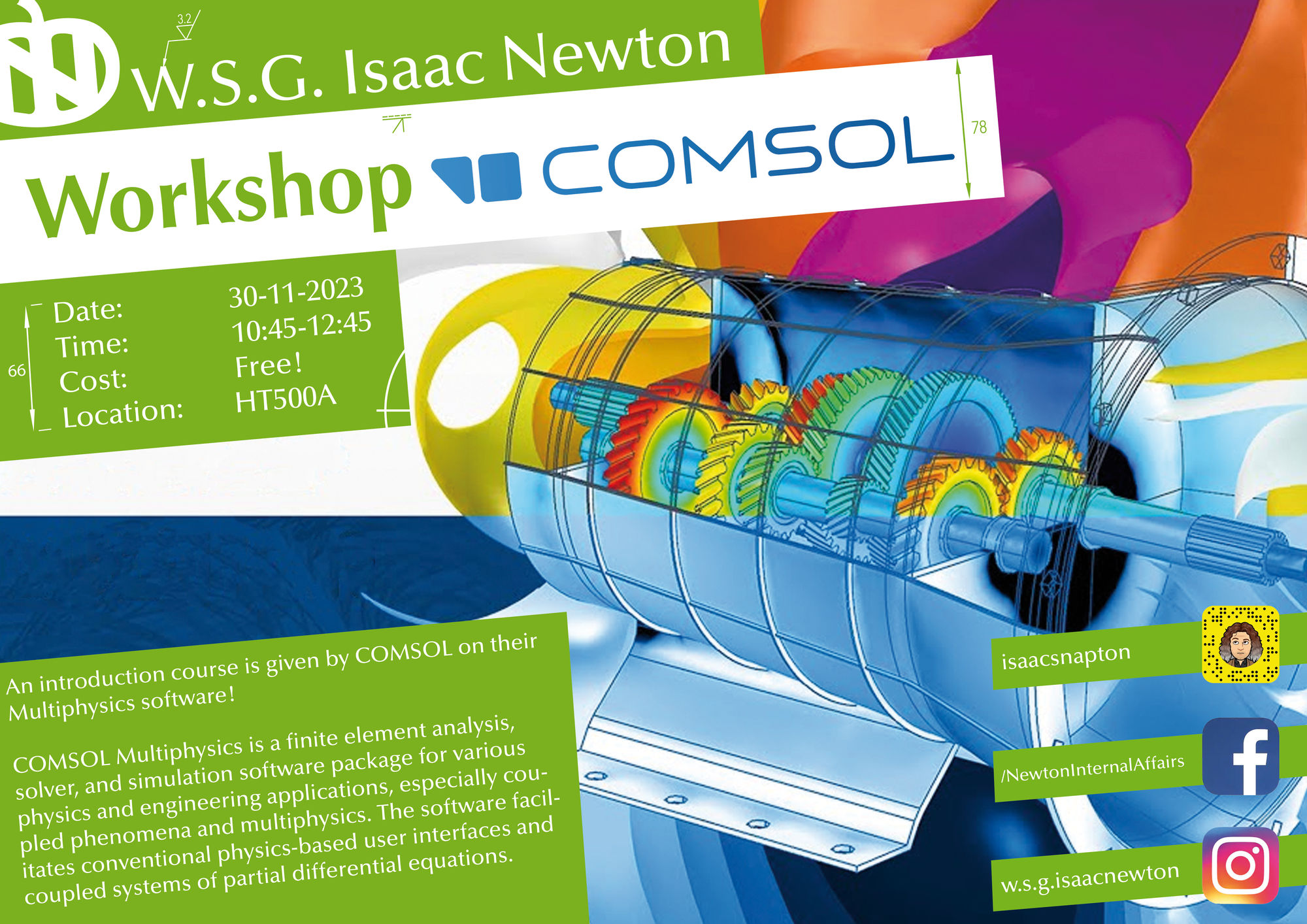 This day, an introduction course is given by COMSOL on their Multiphysics software!
COMSOL Multiphysics is a finite element analysis, solver, and simulation software package for various physics and engineering applications, especially coupled phenomena and multiphysics. The software facilitates conventional physics-based user interfaces and coupled systems of partial differential equations.
In order to prepare for the COMSOL Multiphysics workshop coming Thursday 10:45 in HT500A, you need to download and install the trial version of the software beforehand! You can access the free 14-day trial with this link. You will have to create a COMSOL Access account and use the license passcode found on the webpage.
If you have any trouble with the installation, you can contact support@comsol.com. If you have any questions about the workshop itself, feel free to contact me by replying to this email!
Good luck with the installation and see you on Thursday!
More information will follow soon!
Participants
Please login to view all participants